In Deutschland ist BENU noch weitgehend unbekannt; international hat sich das Unternehmen jedoch einen Namen gemacht als der Hersteller glitzernder, bunter, schimmernder Füllfederhalter. Das 2016 in Moskau gegründete Unternehmen nahm immer wieder mit einem Augenzwinkern Bezug auf seine russische Herkunft, indem es seine Modelle, fröhlich mit Klischees spielend, z. B. "Caviar" oder "Vodka on the Rocks" nannte.
Jetzt hat BENU Russland verlassen. Fortan sitzt das Unternehmen in Armeniens Hauptstadt Jerewan.
BENU hat sich sofort nach dem Angriff auf die Ukraine gegen den Krieg ausgesprochen: zuerst mit einem Bildbeitrag auf Instagram, der den Titel "Peace, not war" trug und das Friedenssymbol zeigte, gebildet aus Füllfederhaltern; kurz danach mit folgender Stellungnahme auf seiner Homepage:
"We are truly shocked and saddened by the situation with Ukraine and pray for the restoration of peace as soon as possible. To all our friends in Ukraine – please stay safe, our thoughts are with you. Thank you all for your love and support, The BENU Team"
Ich bin froh, dass BENU deutlich zeigte, dass es auf der Seite des Friedens und der Freiheit steht, und ich bewundere das BENU-Team für die mutige Entscheidung, Putins Russland den Rücken zu kehren und in einem anderen Land den Neuanfang zu wagen.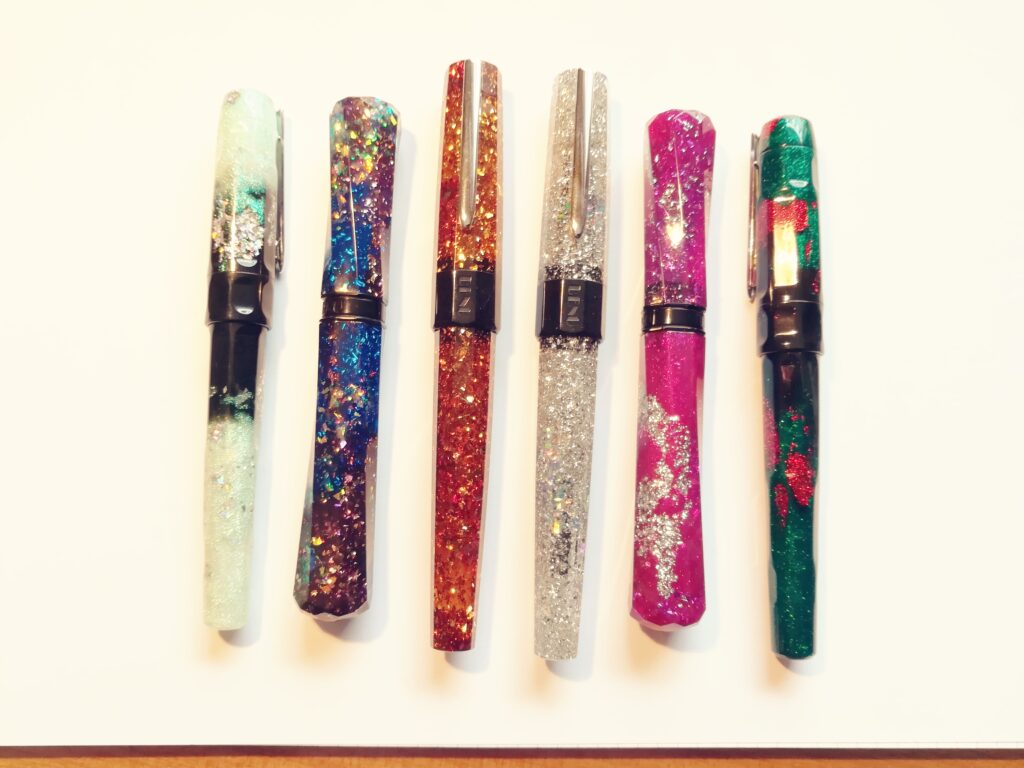 Hier kann man BENUs kaufen:
24papershop aus den Niederlanden (Hier bestelle ich alle meine BENUs. Die Seite ist auf Niederländisch; aber auch wer diese Sprache nicht versteht, sollte mit der Seite zurechtkommen – das Bestellen ist denkbar einfach. Die Lieferung trifft meist binnen 5 Tagen bei mir ein. Die Händlerin bietet das europaweit größte Sortiment von BENUs an, und die Preise sind unschlagbar.)
Zeitwerk in Deutschland (Das Angebot an BENUs ist kleiner als beim obigen Händler; dafür ist die Seite auf Deutsch. Man kann die Füller auch über Zeitwerks ebay-Shop kaufen.)
Wer außerhalb der EU bestellen möchte und die höheren Versandkosten nicht scheut, findet auch beim US-amerikanischen Händler Goulet Pens das gesamte BENU-Sortiment.
Direkt bei BENU. Hier gibt es auch exklusive Modelle.